Many marketers don't document their strategy for their content marketing campaigns. As a longtime marketing professional, it's odd for me to wrap my head around this idea.
Getting one's content strategy down in black and white is the logical first step to a successful campaign. Yet, many marketers refuse to acknowledge its importance until they get their 'strategy-less campaign' off the ground and eventually find themselves dead in the water somewhere.
"If you fail to plan, you are planning to fail!" Benjamin Franklin once put it.
Only 35% of B2B marketers have a documented content marketing strategy, according to a study by Content Marketing Institute (CMI) and MarketingProfs. The same study found that marketers skip the all-important strategy part and go straight to content creation and distribution either because (1) they have a small team; (2) they lack time; (3) they think it's not important; (4) or they believe it's unnecessary.
But as a business owner, you can't leave your campaign's chances for success to luck. It's the perfect recipe for your marketing dollars to go down the drain — without breaking a sweat.
With content marketing campaigns, your goal is to drive profitable results for your business, right? So, having a well-laid-out strategy makes your campaign more organized, easier to execute and monitor, measurable, thus more effective. Your content marketing strategy should be your game plan to achieve your desired results.
Ask These 10 Questions First
If you want to stay ahead of the competition and maximize results, you need a sound content marketing strategy. Here are 10 key questions you can ask before planning your content marketing campaign:
1. What do you want to achieve with your content marketing campaign?
Start with your goals. What do you want to get out of your campaign? What results do you want to achieve at the end?
It could be to increase brand awareness, generate the right traffic to your website, attract more leads and eventually close sales, or build authority in your industry or niche. These are the most common goals.
Be crystal clear with your goals. They give your content marketing campaign the direction it needs. Being the one who executes the campaign, your goals also give you the motivation you need.
Make sure to follow the S-M-A-R-T principle in goal-setting. Your goals have to be specific, measurable, achievable, realistic, and timely/time-bound.
An ambiguous goal:
To attract more customers.
A good goal:
To drive 100 qualified leads through my landing page by May 31, 2021.
Related: How We Drove 20.5k Organic Visitors in 5 Months from Scratch [CASE STUDY]
2. Who is your target audience?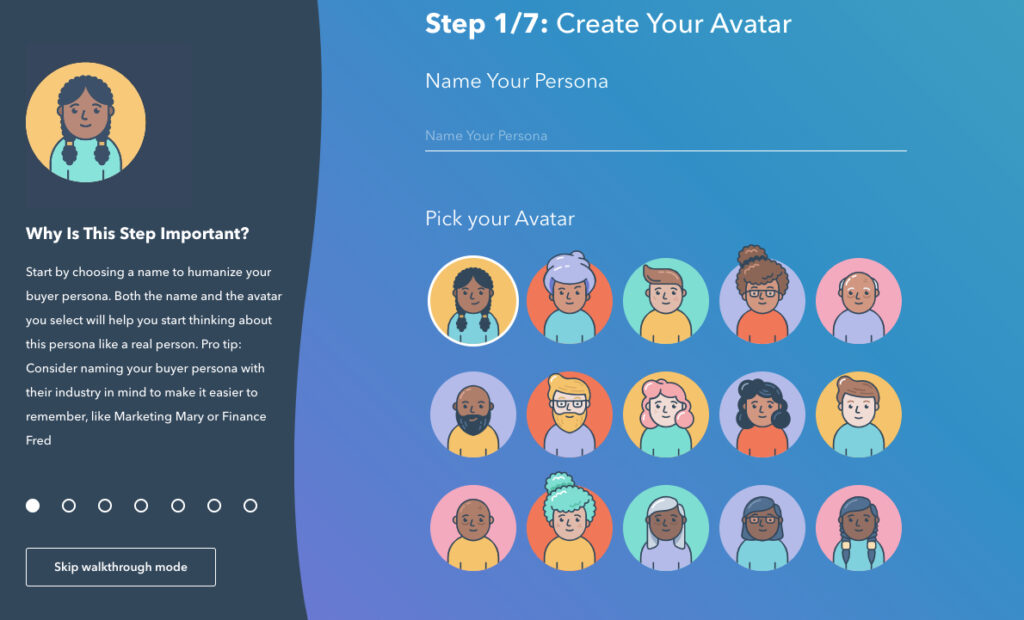 Understanding who your target audience is critical — and I can't stress this enough. This is one question I want my prospective clients to answer before I onboard them. Knowing or not knowing your target audience largely impacts your content marketing campaign's success.
In user-centered design and marketing, we call this a buyer persona.
A buyer persona is a profile of a fictional person you want to work with. Put simply, your dream client or customer. You could base it on your existing customer or prospect or a complete stranger. A buyer persona is also known in other names such as customer avatar, marketing persona, and customer profile.
If you haven't figured this out yet, start developing a buyer persona. Answer a few questions such as:
What is their position in the company?
How much are they earning annually?
Where do they spend most of their time on the web?
What are their hobbies?
Knowing your target audience ensures you can communicate your message best to the right people. Use HubSpot's Make My Persona tool to help you create your buyer persona.
Related: How to Hire a Content Writer Who Adds Value to Your Business
3. What are your audience's pain points?
Find out what bothers your audience, what challenges them, and what frustrates them in their business. The easiest way to find out is to ask through customer surveys or interviews. If this is not possible, use review platforms like Google Reviews and Yelp to know your audience's problems.
Quora and Reddit are also a landmine of business reviews. Also, you can take advantage of the comments section of your competitor's website or feedback forums to look for your potential customer's frustrations.
Once you get a good grasp of their problems, it's much easier to position your business as a solution to their problem.
4. What type of content does your audience want?
Know the type of content your target audience often shares on social media or spend a huge chunk of their time on. It helps you connect with your leads more profoundly.
People with a doctor's degree might be used to long-form content or whitepapers. If your audience is not much of a reader, videos work wonders. If your audience is a solopreneur juggling everything in their business, infographics might be the way to go.
There are no hard and fast rules here. But it pays to do your homework. Don't limit to one or two or three types of content. Explore your options and then bank on what suits the majority of your target audience.
5. Where will you distribute your content?
Deliver your content through the right channels to maximize its reach. You know what marketers say — content is king, but distribution is queen.
But which channels should you promote your content? Social media and email are the most common and effective ways to distribute B2B content. However, you will find out which channels suit you best as you develop your buyer personas.
6. How will you stand out?
Over 2 million articles went online every day in 2015, according to MarketingProfs. Meanwhile, over 4 million articles went live every day for the past couple of years, according to Worldometers. In a vast ocean of content, how do you think yours can stand out?
Dig deeper into your company's value proposition or product's unique selling proposition. Knowing what your competitors are doing. These should help you understand how to stand out from the millions of articles that come out every day.
7. What topics will you write about?
Knowing where your audience's head's at gives you an idea of where they are in the marketing funnel: top of the funnel (ToFu), middle of the funnel (MoFu), and bottom of the funnel (BoFu).
ToFu is the attention and awareness stage wherein you put your offer in front of your prospects. MoFu is the consideration stage wherein you educate your prospect about your offer, company, or industry. This is where you can position to fix your prospect's problem. BoFu is the decision stage wherein your leads make a decision.
By knowing which stage your audience allows you to offer content that they can resonate with.
8. How will you build your email list?
Sharing your content through social media channels might not be enough to get the attention it deserves. What's more effective than getting your content in front of your audience via email? But what if you don't have an email list yet? Start creating one.
A lead magnet is a perfect way to collect emails. Create an opt-in where you offer your audience something valuable (think newsletter, whitepaper, ebook, case study, and annual report) in exchange for their email address.
9. How will you measure your ROI?
The good thing about digital marketing is that you get to gauge the success of your campaigns. Using key performance indicators (KPIs), you will know if your content marketing campaign is working, if your content is read by the right people, or if your product gets the exposure it needs.
Your KPIs could either be the number of unique page views or sessions, engagement, click-through rate, social shares, conversion rate, or opt-in rate. It all boils down to your content marketing goals.
10. What are your competitors doing?
Finally, dig into your competitors' content marketing secrets. Do this by following their social media accounts and signing up for their mailing lists. These two should give you valuable insights into what they're doing correctly and what's lacking.
Ready to Start Your Content Marketing Campaign?
Remember, content marketing is a long game. You won't see instant results after publishing a 10,000-word guide. You won't become an industry authority after three months of publishing four articles per month either. The key here is consistency and intent. If done right, content marketing can bring in thousands of dollars for your business every month.
Need help with your content marketing campaign? Contact me or book a 15-minute FREE clarity call on Zoom.