Running a new business is quite tricky. One of the things you need to unlock is knowing your target audience inside out. If you don't have a good grasp of your audience, you are leaving money on the table.
This is where having a buyer persona can help you. A buyer persona, also known in other names such as audience persona, marketing persona, customer profile, and customer avatar, is a fictional representation of your ideal customer.
Why Use a Buyer Persona?
Knowing your target customer very well allows you to provide personalized content that resonates with them wherever they are in their buying journey. This results in higher conversions, which is what you want for your business, right?
If you've been running your company for quite a while and it's not bringing in as much new business, you're probably targeting the wrong people. Your buyer persona makes it so much easier to think about your target audience and treat them like real-life customers.
When creating a buyer persona, it's important to think about and deal with all the issues and aspects that have an impact on your target customer's buying decision. These include factors like demographics, motivations, and behavioral patterns.
Related: How We Drove 20.5k Organic Visitors in 5 Months from Scratch [CASE STUDY]
How to Create a Buyer Persona in 5 Minutes or Less
A lot of businesses and even marketers skip the buyer persona because they often it's a lot of work. It is if you are manually creating it. But there's actually a much easier way to create buyer personas. Here's how:
Click the 'Build My Persona' button to get started. Then you'll be asked to create an avatar. When choosing a name and an image for your buyer persona, you need to match these with your target customer's qualities to make it easier to reference in the future. Say, you are targeting male marketers; you could name your avatar Mark Marketer or Marketing Mark.
Go to Hubspot's Make My Persona tool. You will land on a page that looks like this: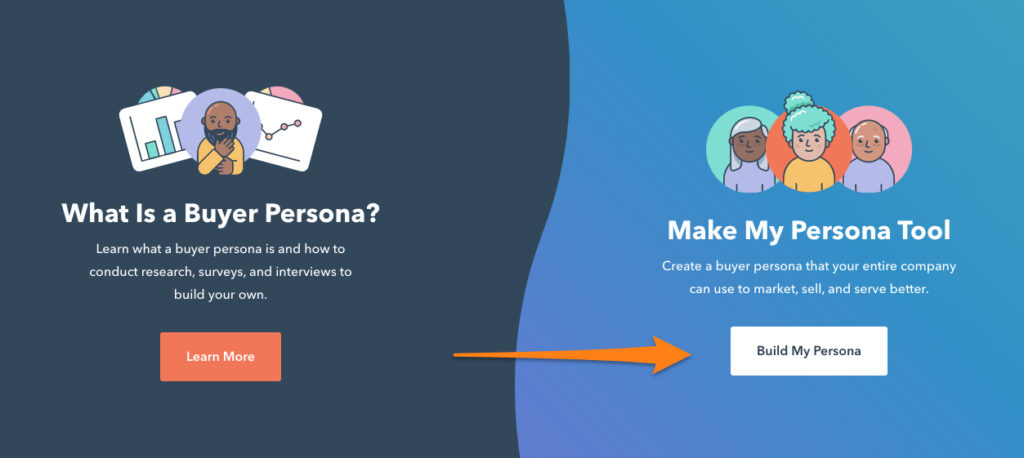 Simply follow the succeeding questions until you reach the end of the steps. At the end, you will be able to save and download your customer avatar that looks like this: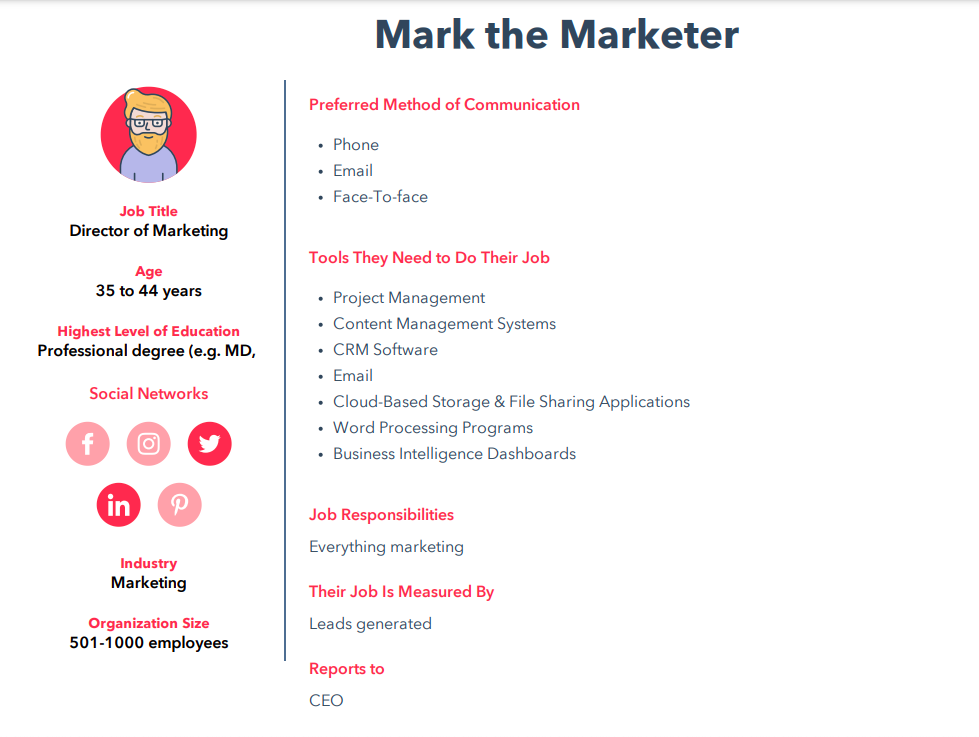 Related: Got a Content Marketing Campaign? Ask These 10 Questions First!
Key Takeaways
Developing a buyer persona isn't hard, so it shouldn't stop you from having one. It's one of the most important first steps to successful marketing. Once you unlock it, you already have a well-oiled content marketing strategy.
Need help with content marketing? Contact me or book a 15-minute FREE clarity call here.