Having spent 7 years in the digital marketing space, I know what makes or breaks a content marketing campaign. It's the content strategy — or the lack thereof.
Why should you have a content strategy to back up your content marketing? First, to help you decide how to approach your target audience the best possible way. Second, to execute your campaign more effectively. Third, to keep tabs on your progress and track down results more easily.
How to Create a Content Strategy to Grow Your Business
A good content strategy maps out why you are creating content, who you want to help with your content, and how you will help them. Follow the seven steps here to create an effective content strategy for your business:
1. Set your goals
What do you want to achieve with your content marketing campaign? Your goals will give you direction and help you focus on what's important and steer clear of what's not.
Your content marketing goal could be to raise brand awareness, drive more website traffic, attract more leads or customers, or become a thought leader. These are great goals to start with, but make sure to set key performance indicators (KPI). A smart goal, for example, would be to collect 10,000 emails in the first six months using various lead magnets.
2. Know your target audience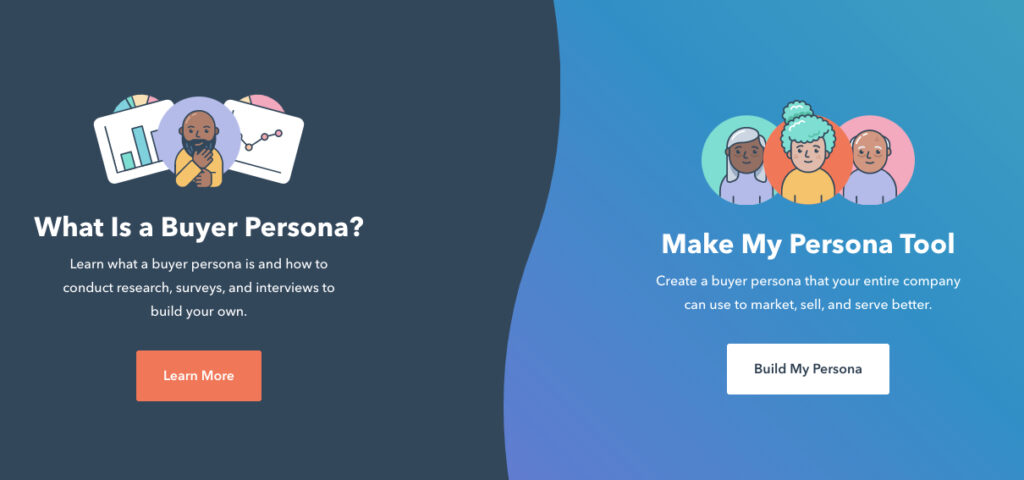 Your target audience should take precedence in any marketing campaigns. Knowing your audience will help you craft relevant and valuable content that they will read and convert on. If you don't know your audience, your campaign is bound to fall flat.
Use HubSpot's Make My Persona tool to create your buyer personas, or simply customer profiles that reflect your target audience.
3. Audit your content
If you have no existing content in your blog, feel free to skip this step. But if you have been in business for quite some time, chances are you have existing content on your website. In this case, review your current content so you would know what to do differently this time. The bottom line is, your content should align with your campaign goals.
Many marketers and SEOs would suggest removing "useless content" from your website. From useless content, they mean ones that didn't generate a lot of traffic or aren't deemed valuable at all. Instead of deleting them altogether, what I would do is revamp these blog posts by adding fresh, more relevant information.
4. Brainstorm content ideas
When generating blog topic ideas, make sure to mix a good amount of both evergreen and timely content. Evergreen content stays relevant even after years of publishing. The classic examples of evergreen content are guides on how to do something.
Timely content, on the other hand, relates to recent, latest, or upcoming events. Some good examples of timely content are holiday-specific and news-pegged posts.
5. Choose the content format
Deciding on the type of content you want to create for your target audience is a tricky task unless you know your audience very well. If you know your audience well, you know what type of content they love to consume the most.
Note that content is not limited to blog posts and articles. Other popular content formats are case studies, infographics, podcasts, templates, whitepapers, and videos.
6. Create a content calendar
A content calendar helps you organize all your content — from blog posts to social media posts — in one place. I personally use Trello and Asana for my clients' content calendars. Google Calendar and even a simple spreadsheet can do the trick. All of them are free to use.
7. Choose your distribution channels
Once your content is published, start promoting them. If you already have a social media presence, you should be able to know where your audience hangs out a lot.
To know where most of your visitors are coming from, check your Google Analytics. Go to Acquisition » Social » Overview. It will show you which social channels are the most popular referrers.
Ready to Publish Your Content?
A content strategy is one deciding factor in the success of any campaign. Without a well-planned strategy, a content marketing campaign is likely to fail horribly.
Need help with your content strategy? Contact me or book a 15-minute FREE clarity call on Zoom.